Rogerson Joinery has an established reputation based on high quality carpentry and joinery products, supplied and installed by our qualified craftsmen.

We are a specialist joinery company. Lee Rogerson, the managing director, has over 20 years post qualification experience in the joinery and construction industry. We offer an exceptional maintenance and repair service, as well as specialising in extensions, conversions, alteration work and new build. All of these services are undertaken by our quality tradesmen and at very competitive prices.

We provide expert advice on all projects to ensure that the client's requirements are met in full. We offer a wide range of timber species which are sourced from FSC companies (Forrest Stewardship Councils). These timbers are managed with consideration for people, wildlife and the environment.

We also offer a large selection of solid surface worktops. Corian and Hi-Macs offer superior design possibilities and life-time performance. These products are versatile and can be used in the home, retail, commercial and healthcare sector with over 150 colours available.

All of our work is of the highest quality and undertaken by qualified tradesmen. We pride ourselves on being able to transform your ideas, pictures and drawings into reality at a very competitive price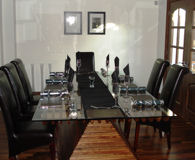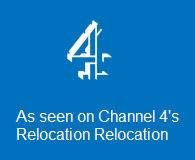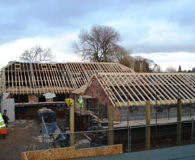 In 1983 Lee Rogerson started as an apprentice joiner at Pickup and Denton Limited, a bespoke joinery specialist company in Blackburn, Lancashire. After serving a 5 year apprenticeship in which time he took a 3 year City and Guilds and a 2 year advanced craft course, Lee's skills where very much in demand and in 1991 he became self-employed. Over the following decade he sub-contracted for Pickup and Denton as well as other reputable companies.

In 2006, still working closely with Pickup and Denton, Lee made an offer to purchase one of two buildings belonging to the very established bespoke joinery manufacturer and specialist fitting company. The offer was accepted and in addition a further deal secured 2 members of staff and 90 per cent of the specialist woodworking machinery, resulting in the formation of Rogerson Joinery Contracts Limited.

We pride ourselves in continually supporting our existing customers and companies. This has has been rewarded by referrals to new customers with specific bespoke joinery requirements including sliding sashes, doors windows, period repairs to listed buildings, bespoke joinery doorsets, screens, counters, shop fittings, etc. We pride ourselves on word of mouth.

Our specialist joinery products and competitive pricing have played a major part of this business growth over the last four years. We are constantly working to create quality bespoke services in all areas of the construction and timber industry. As mentioned above we source all our timber from FSC councils and supply a very wide range of hardwoods and softwoods.

Rogerson Joinery Contracts Limited offer a full range of services which cover every aspect of Joinery and Building in the construction trade. If you require any further information or advice please go to the "Contact Us" page.

3 Dimensional CNC, IT & CAD CAM Services

Our services are specifically aimed at providing 3D imaging, modelling and manufacturing solutions to companies and organisation throughout the uk. Our specialist service is in 3D scanning and 3d routing replication. We can Produce Art work, sculptures, forensics, Industrial parts, Restoration and Carving works no matter how complex. Our unique service provides a solution to all requirements, due to our CAD CAM knowledge, principles, Partners & tooling solutions.

Areas we can cover

Ambleside, Bowness On Windermere, Coniston, Lancaster, Lakeside, Altrincham, Ashton Under Lyne, Grange Over Sands, Grasmere, Macclesfield, Marple, Nantwich, Preston, Southport, Wilmslow, Chester, York, Alderly Edge and many more...